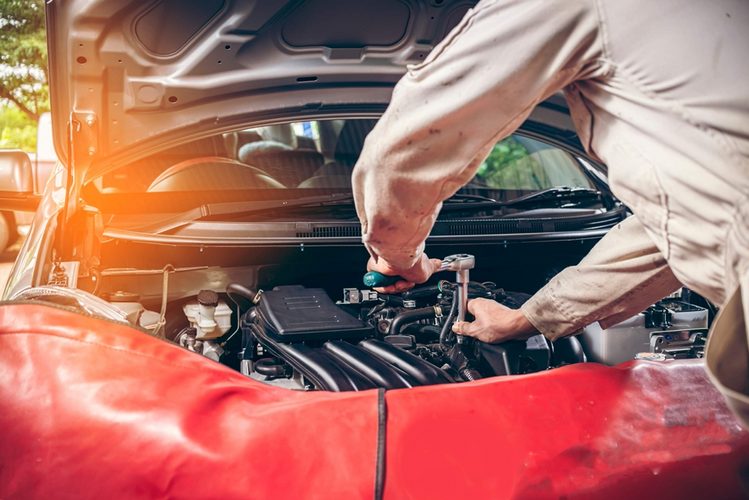 It is essential to properly maintain your car to keep it in prime condition. These tips can also ensure your own safety as well as the safety of any passengers or fellow drivers. Here are some factors you must take note of for the smooth running of your vehicle:
CHECK THE FLUIDS
A car has several fluids that must be kept at appropriate levels to keep your car running smoothly. According to 800CarGuru, you should keep a check on:
Coolant
Power steering fluid
Engine oil
Brake fluid
Transmission fluid
A leak in any of these fluids can affect your car's drive. If you notice a leak, you can try to identify the fluid by its color. This can help determine where the leak is coming from which will help speed up the repair process.
CHECK THE LIGHTS
A problem in your car lights can be a big safety hazard and cause some disruption with the authorities. If a bulb is not turning on, you need to immediately take your car to an expert to ascertain whether it's the bulb or the fuse that needs replacing. Headlights are your prime safety lights on your car. It is essential to keep them shining bright by doing small things such as: cleaning the lenses and replacing bulbs as they start to dim.
REPLACE WINDSHIELD WIPERS
Damaged or worn-out blades can reduce visibility during a heavy rain or a snowstorm. If your windshield wipers are showing signs of damage replace them immediately.
HAVE YOUR BRAKES CHECKED
While driving, listen for any brake noise and pay attention to shuddering or vibrating from the brake pedal.  If you hear something unsettling, take your car to your nearest repair center immediately.
CHECK BELTS AND HOSES
Checking if your car's belts and hoses are in good shape can ensure that your car runs well and avoids a breakdown on the road. Having your belts and hoses checked at every oil change will help ensure that they're in good condition and don't need replacing.