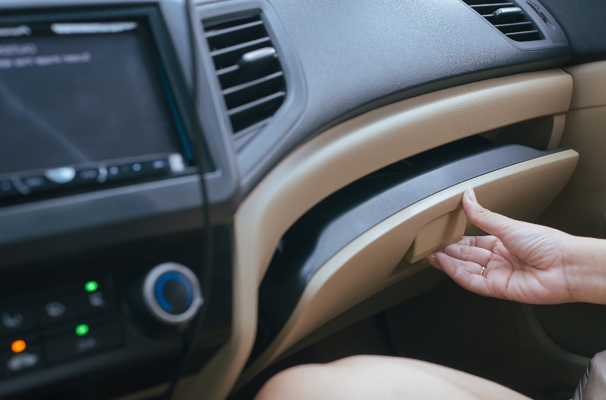 Despite the way of the masses, your glove box was not made to be home to a plethora of receipts, empty wrappers, and other random papers. So, what was this box made for?
Well for starters you need to have up-to-date vehicle registration paperwork. The next thing you need to make sure of is that you have proof of insurance safe and sound in your glove box as well. It is always important to have your user manual too. You may need to reference your manual so it's good to know that it's where you need it.
Then you should have things in case of emergencies, it is recommended keeping a flashlight (with extra batteries because you never know if the batteries are working), small first aid kit, and a car phone charger for those moments when you need something to help you out.
These items will come in handy, and you will thank us for these tips!
If your car is giving you other problems call 800-CarGuru or visit our service center.